This Arizona native completed her residency at Memorial Medical Center in Savannah and—luckily for local women—decided to stay on in Southeast Georgia. Since then, she's become one of the area's most admired and trusted OB/GYNs, winning more than a dozen professional and community awards—and the loyalty of scores of local patients.
She is a Dean's List graduate of the University of Missouri and St. Louis Medical School, where she served as the first female student member of the Admissions Board and earned the school's Women Liaison Scholarship in 1992. She was also medical class coordinator and service President, Medical Support group President, freshman medical orientation Chairman, AIDS taskforce director, Medical Women's Liaison member, community clinic chairman, and volunteer for St. Louis University Hospital, the Red Cross and the AIDS center. 
During her residency in Savannah, she co-authored a project that changed and improved her department's diagnosis of ectopic pregnancies. She also was the recipient of the Wyeth-Resident ACOG Reporter Award and Select Resident Award 1997, and was Chief Resident 1997-1998. 
Since her 1998 move to Statesboro, she has been named:
•Most Compassionate Doctor 2011-2014
•Patient Physician Choice 2009, 2010, 2014
•Business Leader of the Year 2007
•Memorial Health Partners-Distinguished Quality Physician 2006, 2007, 2011-2014
•Physician Advisory Board Physician of the Year 2004
•Class of Leadership Bulloch 2004
•Georgia State Young Careerist of the Year 2000
•National Physician Leadership Award 2000
•Statesboro Young Careerist of the Year 1999-2000
The area's first female surgeon, and Dr. Rogers has served on:
•Bulloch County Hospital Authority Board of Commissioners 2013-present
•East Georgia Regional Medical Center Board of Trustees 2007-2012
•Ogeechee Technical College Board of Directors 2012-present
•Georgia OB/GYN Society Board of Directors 2011-present
•Physician Leadership Advisory Board 2006-2012
•Co-chair Robotics Surgical Program 2011
•East Georgia Regional Medical Center Chief of Medical Staff 2005-2006
•East Georgia Regional Medical Center Chairman OB/GYN Department 2001-2005 and 2007-2009
•National Association of Professional Women, 2011
A current fellow of the American Board of Obstetrics and Gynecology, Dr. Rogers is also a member of the American Association of Gynecologic Laparoscopists, the American Academy of Pain Management, the American Medical Association, and the Medical Association of Georgia.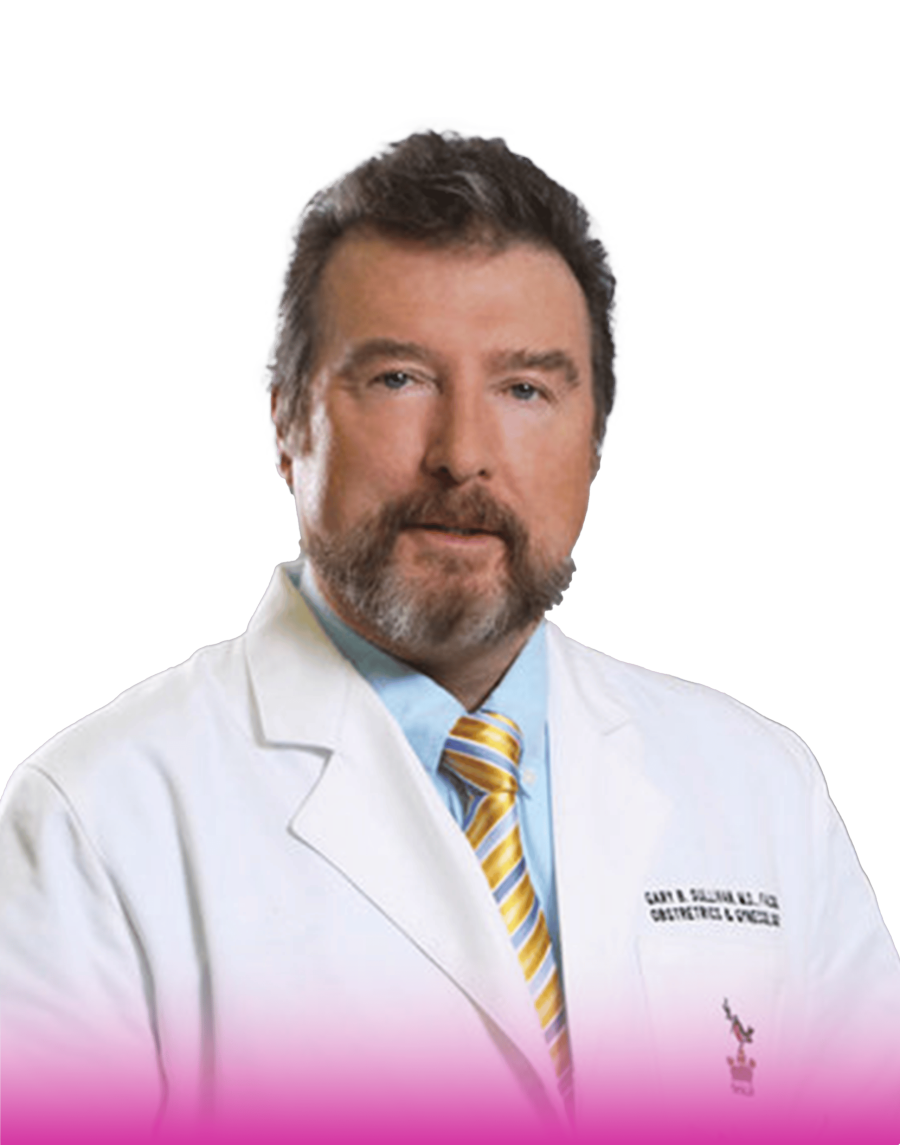 You won't find a more caring doctor than Gary Sullivan—or one with more impressive credentials. An award-winning Chief Resident and Clinical Instructor, he did post-grad work at Johns Hopkins and Harvard, became an accomplished surgeon and specialized gynecologist, and was board chairman at Bulloch Memorial when it was one of the country's top 100 hospitals.
Born in Los Angeles, Dr. Sullivan speaks three languages: English, Spanish and French. He graduated from Creighton University in Omaha, Nebraska with a degree in Chemistry. He completed his medical studies at UMDNJ-Rutgers Medical College in New Jersey and his OB/GYN residency at UMDNJ-Jersey Shore Medical Center, where he served as Chief Resident and Clinical Instructor, and won the Research Award for his work on magnesium sulfate for treatment and prevention of pre-term labor. 
He attended post-graduate courses in infertility with Johns Hopkins Medical School; in urogynecology with Harvard Medical College; in ultrasound with Bowman Gray School of Medicine; and in laser surgery with the University of South Carolina. He was a member of the international congress for the study of cesarean section rates at the Rotunda in Dublin, Ireland, sponsored by the American College of Obstetricians and Gynecologists. 
He is a diplomat of the American Board of Obstetrics and Gynecology, a Fellow of the American College of Obstetricians and Gynecologists (FACOG), and a Fellow of the American College of Surgeons (FACS). 
He served as Chairman of the Board of Bulloch Memorial Hospital from 1995-1999, during which time Bulloch Memorial Hospital earned the Top 100 Hospitals Award.
Dr. Sullivan co-authored Genital Warts and Contagious Cancers: The Coming Epidemic, a book on the diagnosis and treatment of abnormal pap smears, and has published four other respected medical texts. 
He has also served as Adjunct Professor of the Georgia Southern University School of Nursing, and was Chairman of the Board of GSU's Center for Irish Studies. 
Dr. Sullivan is a member of the American Academy of Pain Management and the American Association of Gynecologic Laparoscopists.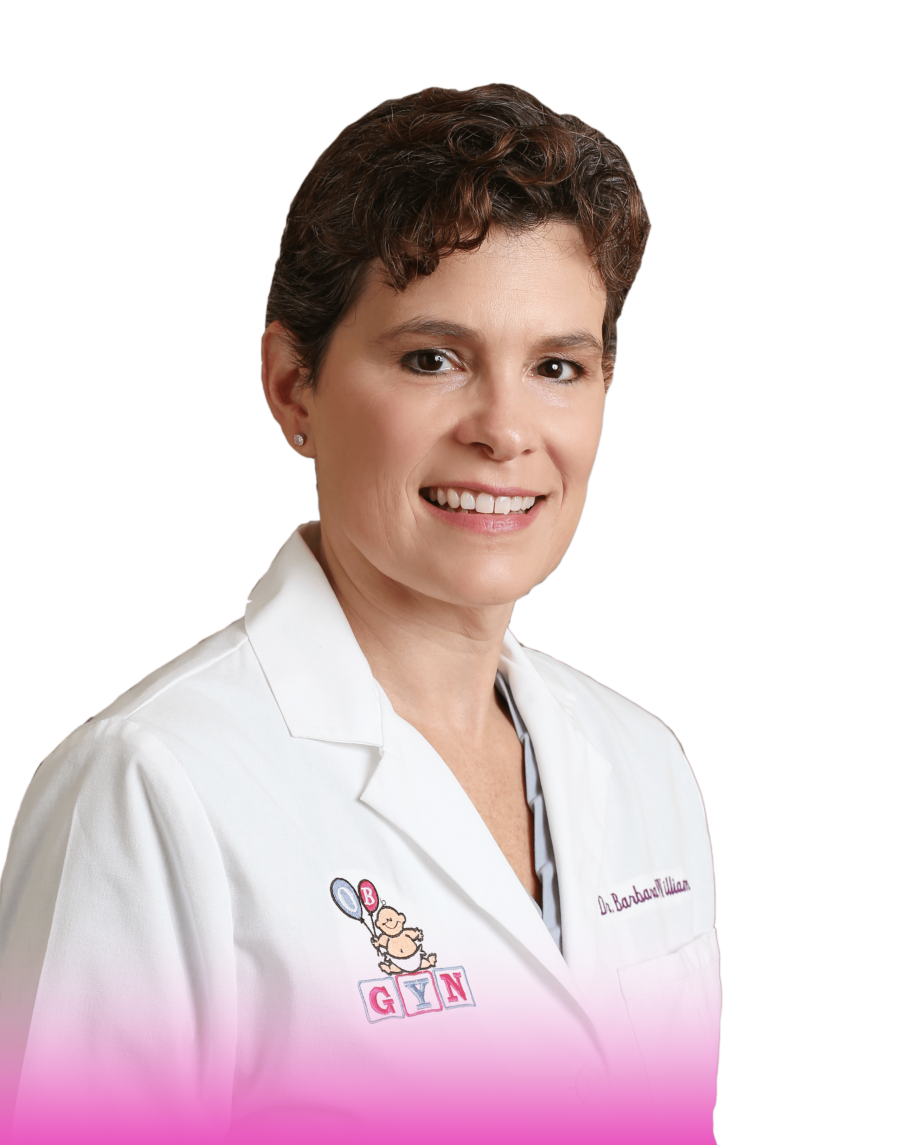 The classic "local girl who made good," Barbara Williams graduated magna cum laude from Georgia Southern and taught high school for 5 years before earning her medical degree—along with the American Association of Medical Women's Glasgow Achievement Award. She completed her OB/GYN residency in Atlanta and returned to South Georgia to practice in 2003, settling in Statesboro in 2009.
Born in Clinton, Illinois, she moved as a child with her family to Metter, Georgia and graduated from Metter High School in 1983. In 1998, she graduated from West Virginia School of Osteopathic Medicine. She completed her Obstetrics/Gynecology residency in Atlanta, Georgia at Atlanta Medical Center in 2003, and practiced Obstetrics/Gynecology for 2 years in Douglas, Georgia.
In 2005, she moved closer to home by joining Evans Memorial Hospital in Claxton, and she joined the staff at East Georgia Regional Medical Center in 2009.
A Fellow of the American College of Obstetrics/Gynecology, Dr. Williams and her husband Benjie have two children and one granddaughter.
OUR MISSION:
Patient First
We honor all women and understand the unique challenges that they face. We believe that all expect and deserve honesty, compassion, professionalism and absolute confidentiality from their health care providers. We appreciate our patients and recognize the great privilege it is to serve them.
Our physicians, nurses, and staff are individually committed to providing the best of care to the women of southeast Georgia, in a warm, compassionate, and respectful manner.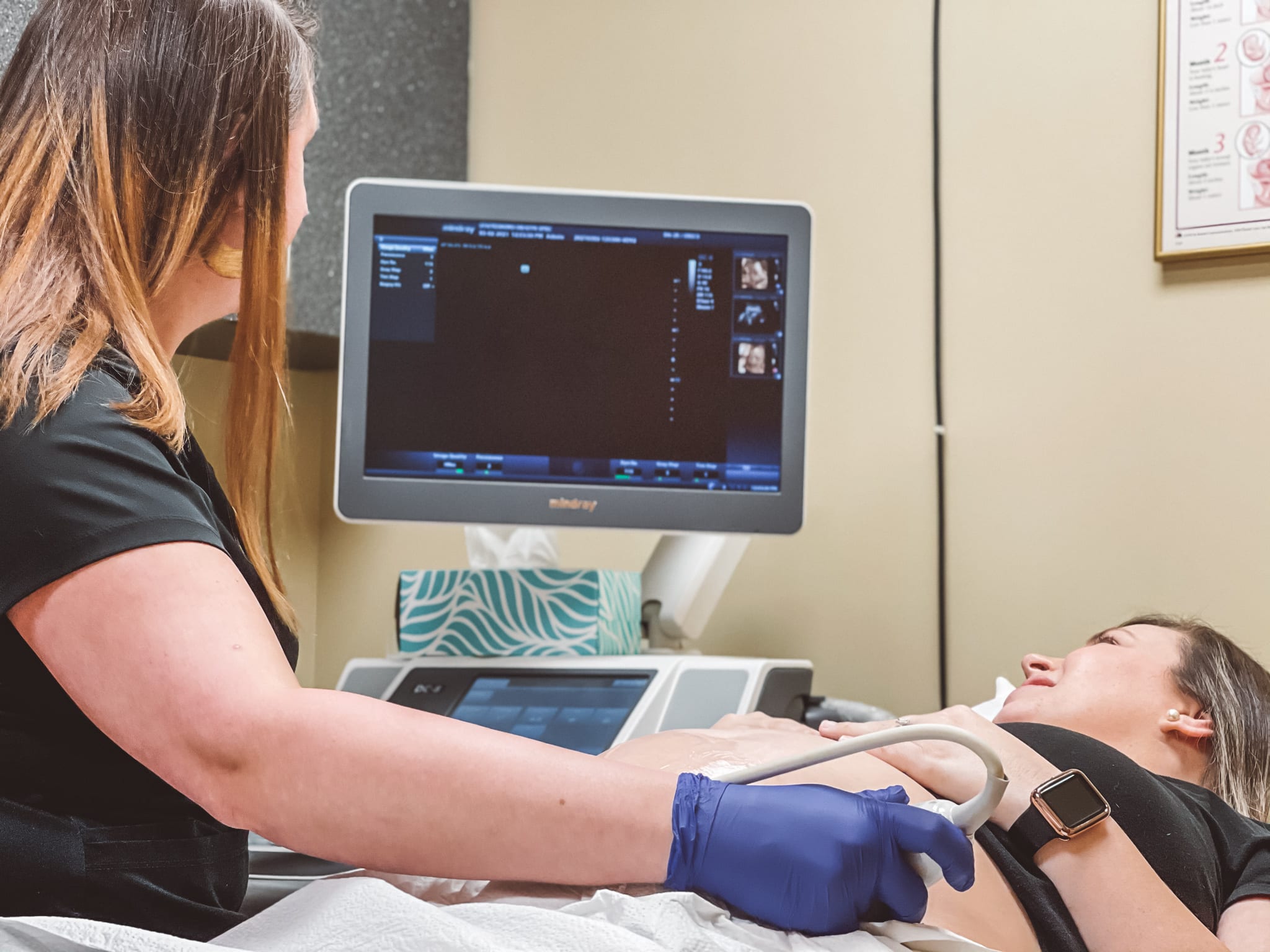 Obstetrics
As a locally owned obstetrical practice in Statesboro, we answer to our patients and our community, not to a big corporation. So we can offer the extra care and concern that help keep the joy in having a baby.
Gynecology
Statesboro Women's Health Specialists offers expert, comprehensive, caring gynecological services for all women, from adolescence through post-menopausal years.
Ease Pelvic Pain
Chronic pelvic pain affects many womens, for many different reasons.We can help you figure it out and feel better Let your gynecologist know if you have pain in your lower abdomen that (a)interferes with your routine, (b)lasts six month or more, or (c)seems to be getting worse. With our deep backgrounds and up-to-the-minute technology, we can determine the cause of your pain, treat it appropriately, and help you get your life back.
Labial Revision
With a labiaplasty, your gynecological surgeon can decrease and reshape your labia if they are asymmetrical or larger than normal.
Surgery
At the Women's Surgery Center, one of our three board-certified OB/GYNs*--all highly experienced and well-trained surgeons--will perform your procedure, supported by our licensed RNs, certified medical assistants, and the caring Statesboro Women's Health Center staff, many of whom you'll already know from your regular visits.
Testimonials
Take It From Our Patients
used Dr. Sullivan throughout my entire pregnancy. He was amazing, very professional, and his nurse was as well. Even during delivery he was there and very helpful. I'm not sure what doctor the others are referring to but I'm using Dr. Sullivan again!
I have been a patient here since 2014. Dr. Sullivan performed a laparoscopic procedure and endometrial ablation in February 2015. He was very reassuring and had an awesome bedside manner. I chose him to be my Ob/gyn when I found out I was pregnant. He has been wonderful! He actually listens to my preferences and concerns and helps figure out solutions. He is very much about holistic, homeopathic healing and is very easy to get in touch with. Dr. Sullivan is the ONLY reason I am choosing to deliver my daughter at EGRMC instead of a much better medical facility in Savannah.
The best OB/GYN AROUND!love the staff. They are always on top of the game. I wouldnt choose anywhere else for a OB
I love the doctors and the staff they are wonderful!! My visits are usually quick and I understand everything I need to know before o go home.